Zillow's CEO Sold Home for 40% Less and Overpaid More Than $1M for His New Home, According to Zillow
A few months ago Zillow CEO Spencer Rascoff sold a Seattle home for $1.05 million, 40 percent less than the Zestimate of $1.75 million shown on its property page a day later.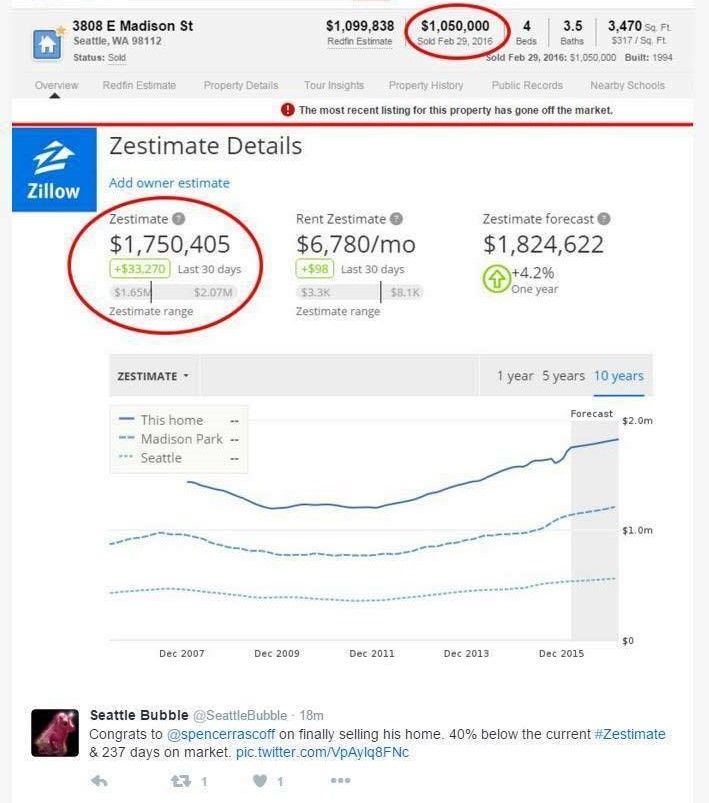 Well, more recently, Rascoff paid just under $20 million for a six-bedroom mansion in California.
At that price point, it was one of the most expensive sales of 2016. Given that the online real estate company is headquartered in Seattle, Rascoff's big purchase is a bit of a surprise.
Zillow's Zestimate for the home's value was only $18.4 million.
That's more than a million dollars LESS than what Rascoff paid!!
If you didn't already know
Zillow readily acknowledges

that "Zestimates" are inaccurate (20% in Pittsburgh specifically) and it clearly states on their site, "the Zestimate is a good starting point as well as a historical reference, but it should not be used for pricing a home."
| | |
| --- | --- |
| We will send you an accurate general assessment in minutes! | |